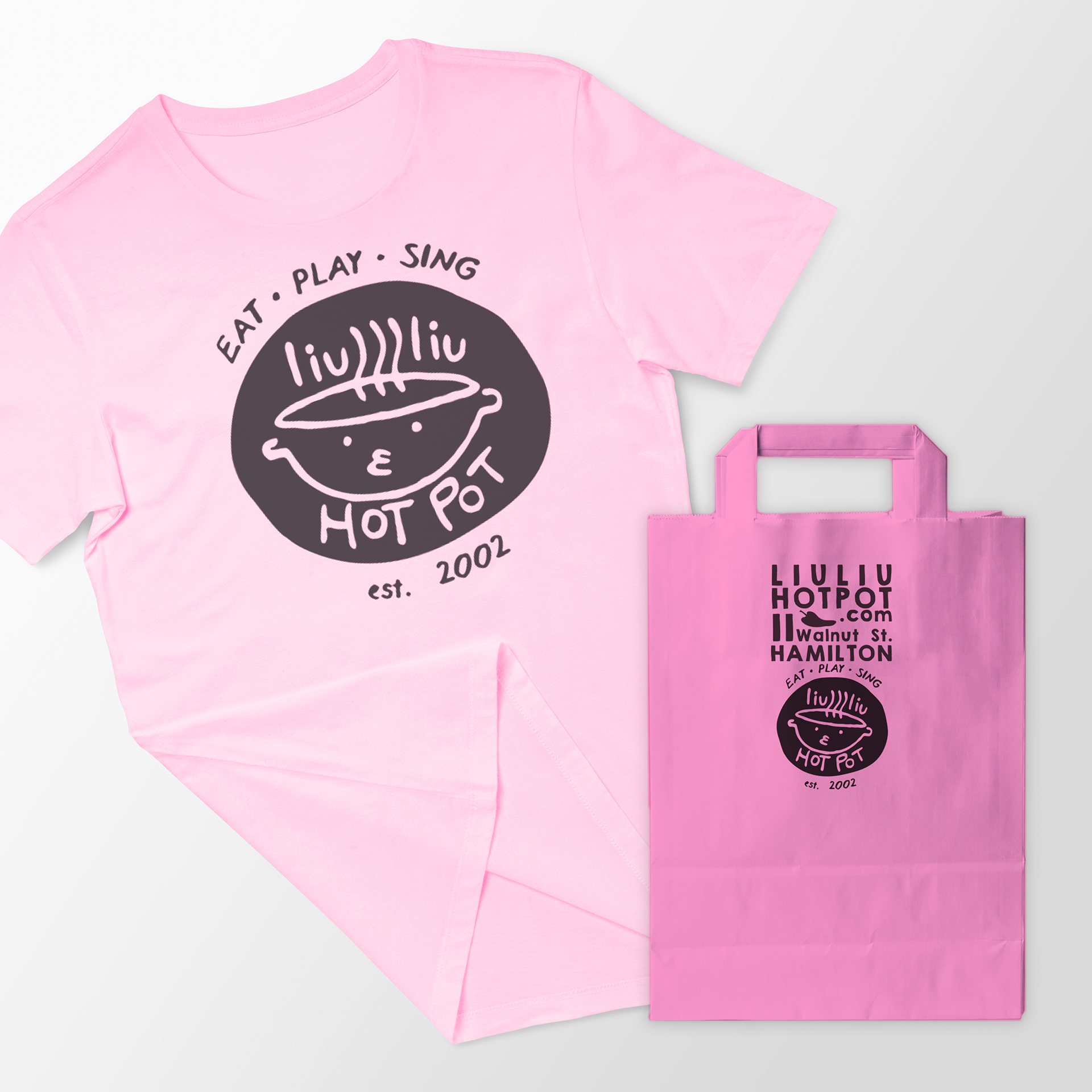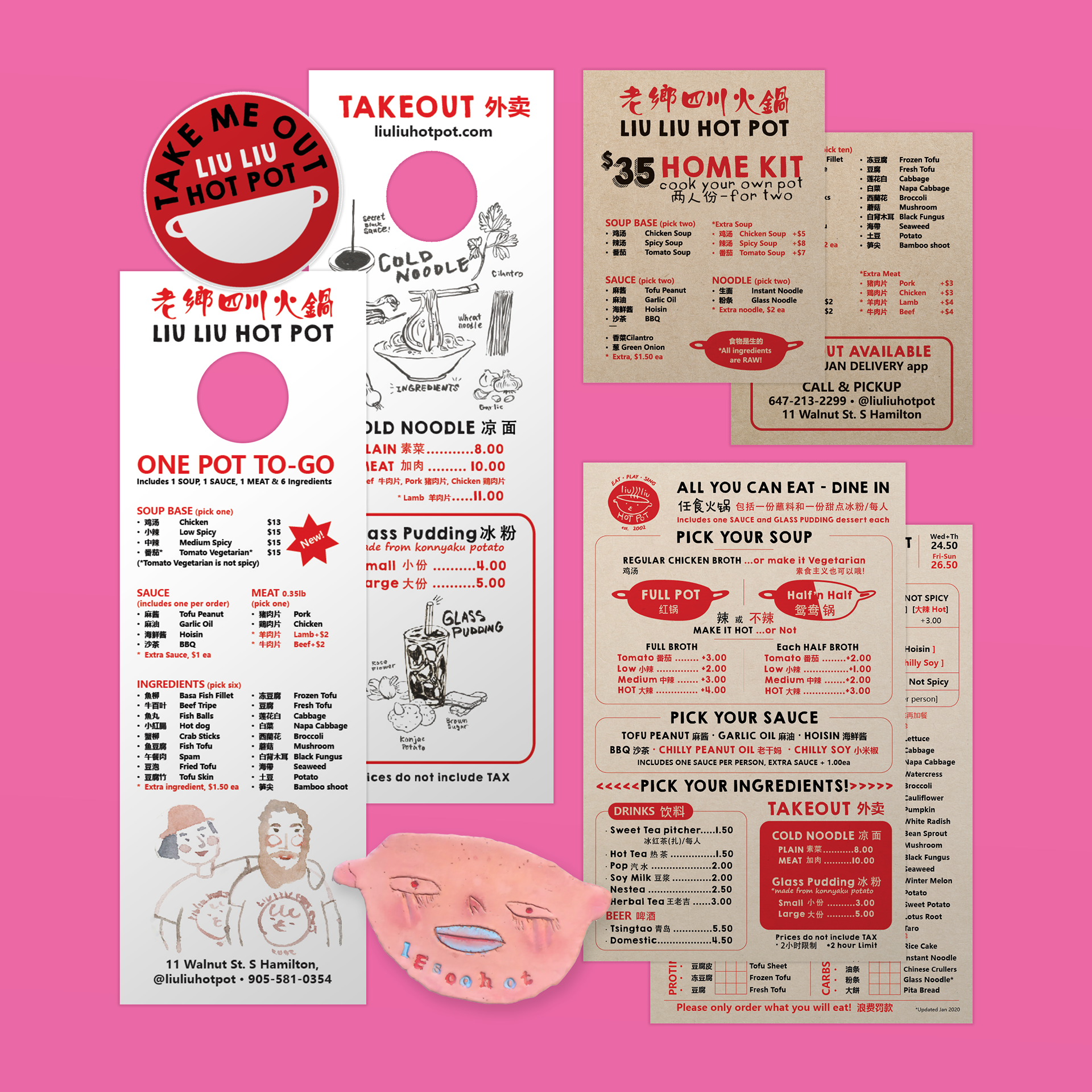 LIU LIU HOT POT
Brand Update, Graphic Design, Production

Family run since 2002, Liu Liu Hot Pot needed to be updated for the new generation, and a wider demographic. A friendlier, more welcoming atmosphere helped to open the doors to patrons who had never tried this type of food, while the art and aesthetic retained the cultural experience.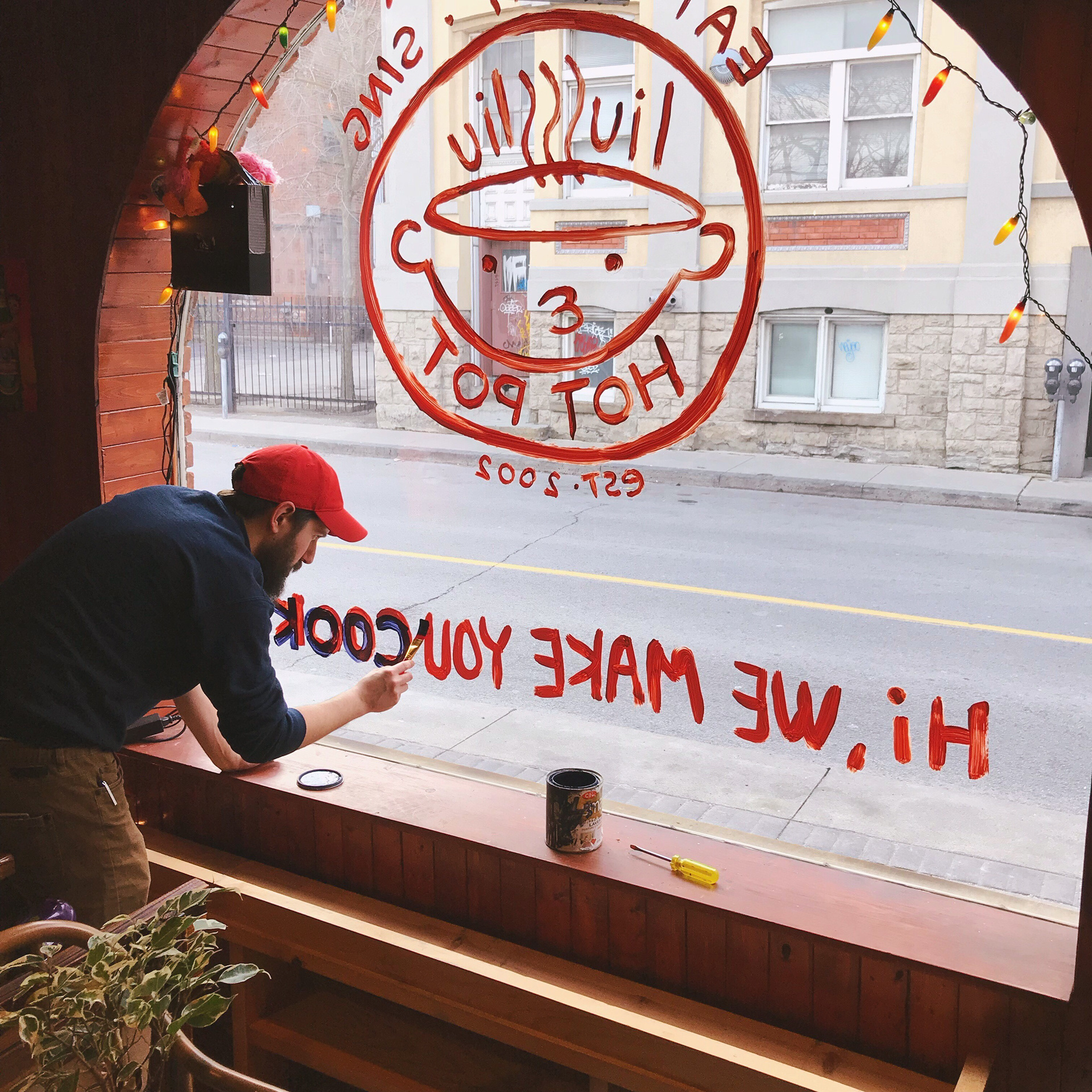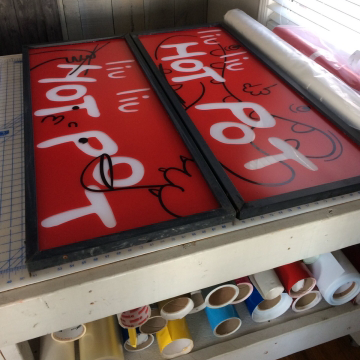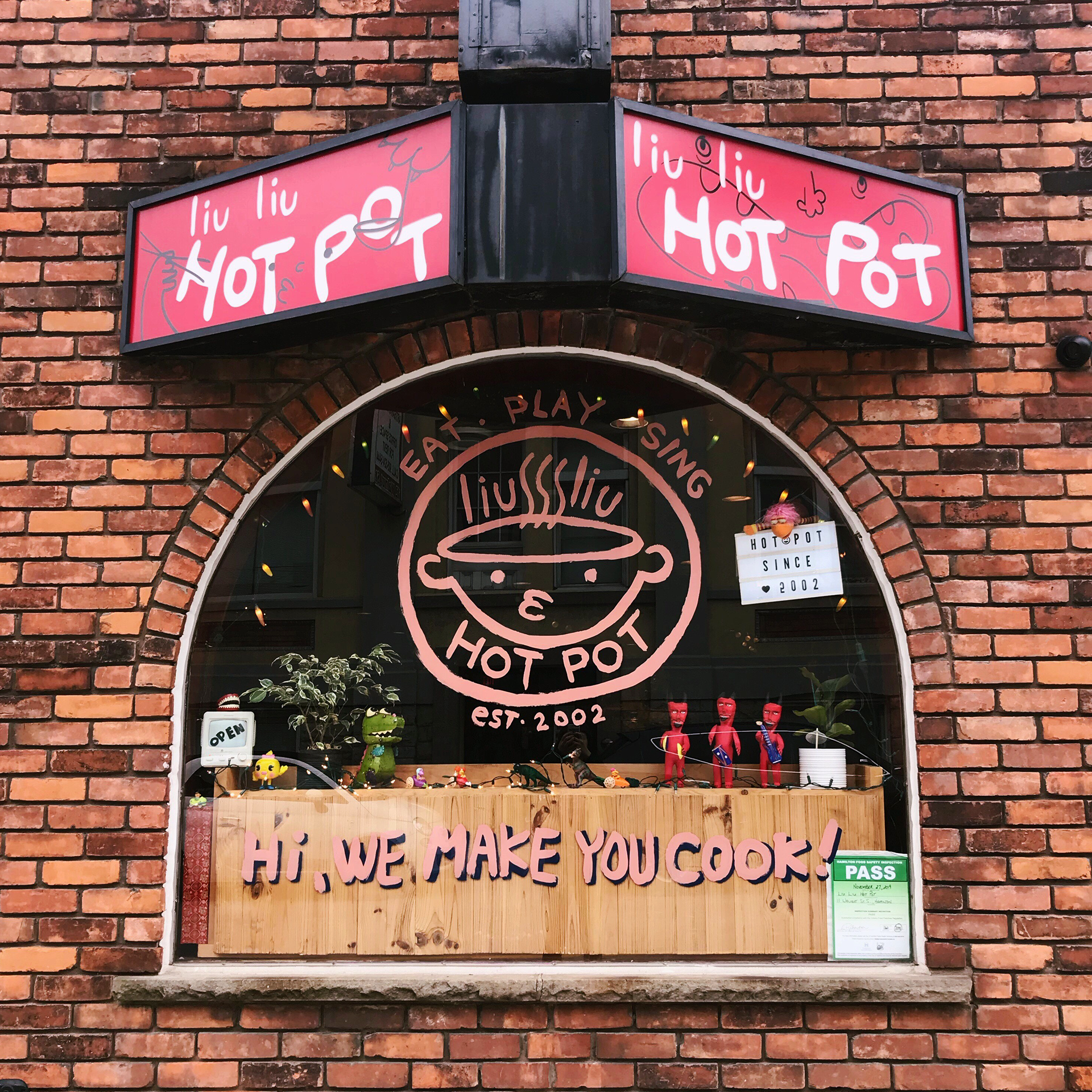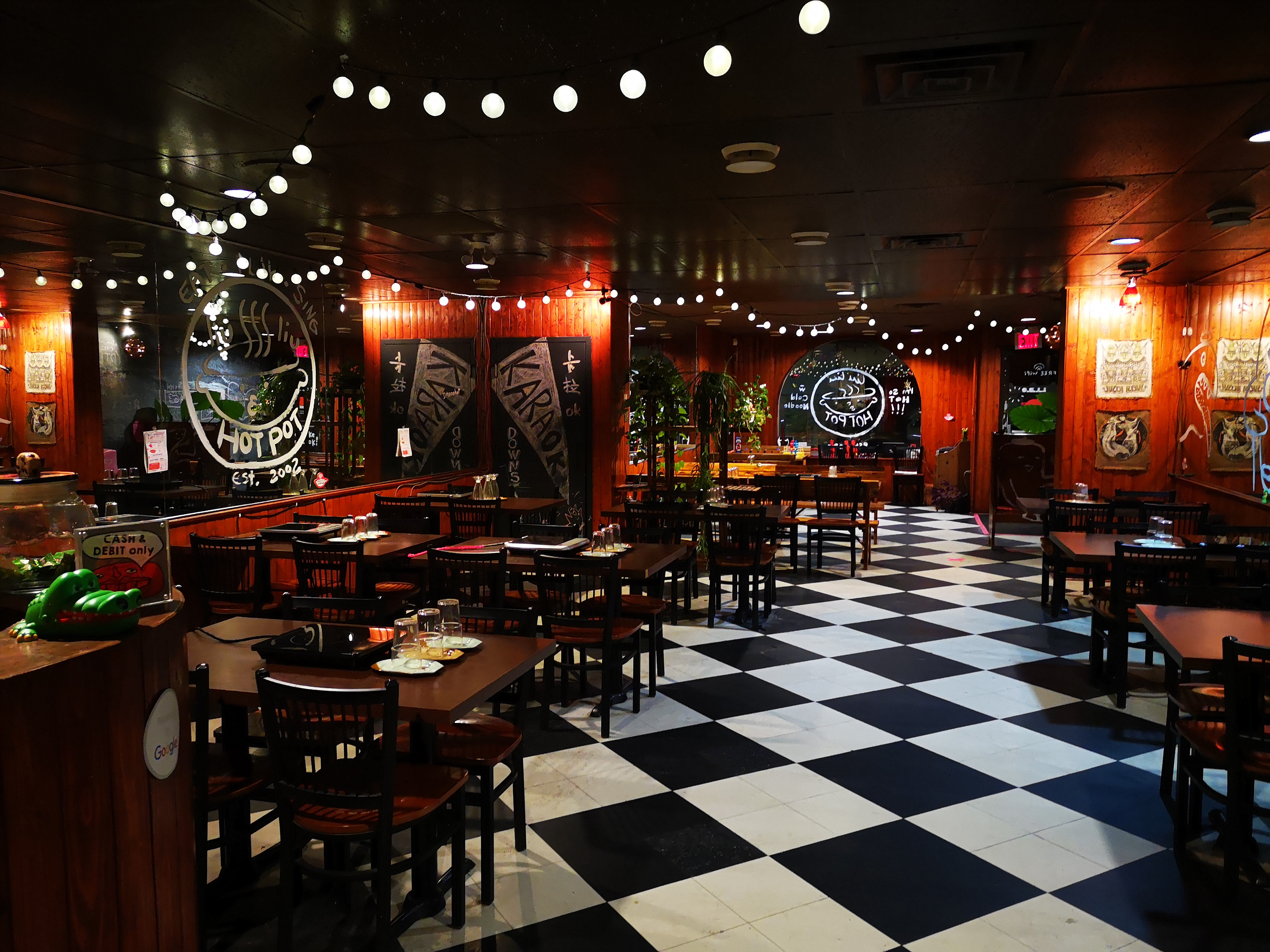 We kept the atmosphere to a warm candle lit aesthetic, and brought in a bit of fun with a "fix it with pink" motif.